News & Updates
Welcome to Kitty Talk New Westminster: A Creative Tour of 520 Sharpe St.
Dec
20
Undefined
By Kitty Ypma
Yes, you are right. Behind this address (with the company trained snail cleaning the 2) is the famous New West office of Brinkman & Associates Reforestation Ltd. and I, the infamous tree counter Kitty Ypma, am your tour guide. Before I confuse everybody with names and positions I thought I would show you how people's personalities are reflected by their decor.
Let's go inside. Dirk Brinkman's office is the first on the right. Don't be shy, go on in, the CEO is not in today, and if he was he would invite you in with a grin.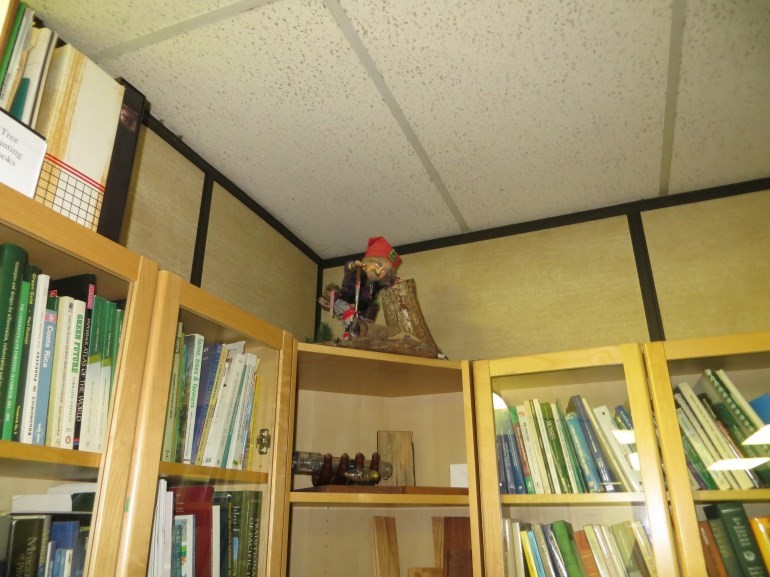 What do you think; did you ever imagine he would have this in his office?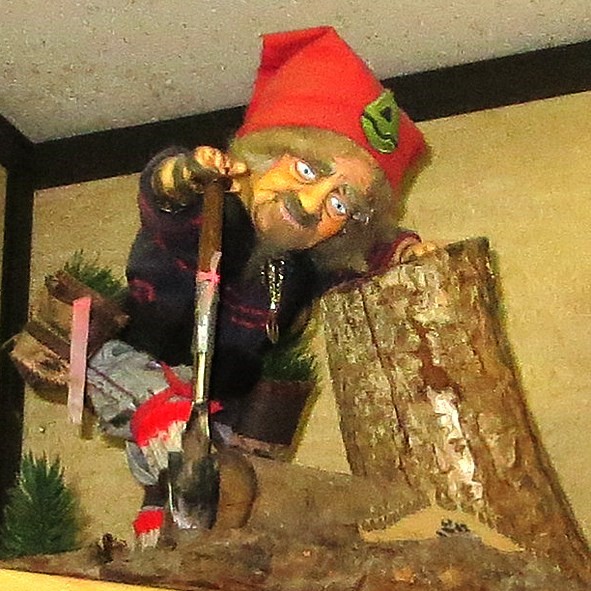 Here is a close up of the treeplanting action figure Brinkman released, single addition.  
Okay, let's move on. While Dirk is playing with his action figures, his Executive Assistant Christy Frisken works in the kitty-corner office across the hall. Besides being very capable she turns out to be very innovative as well.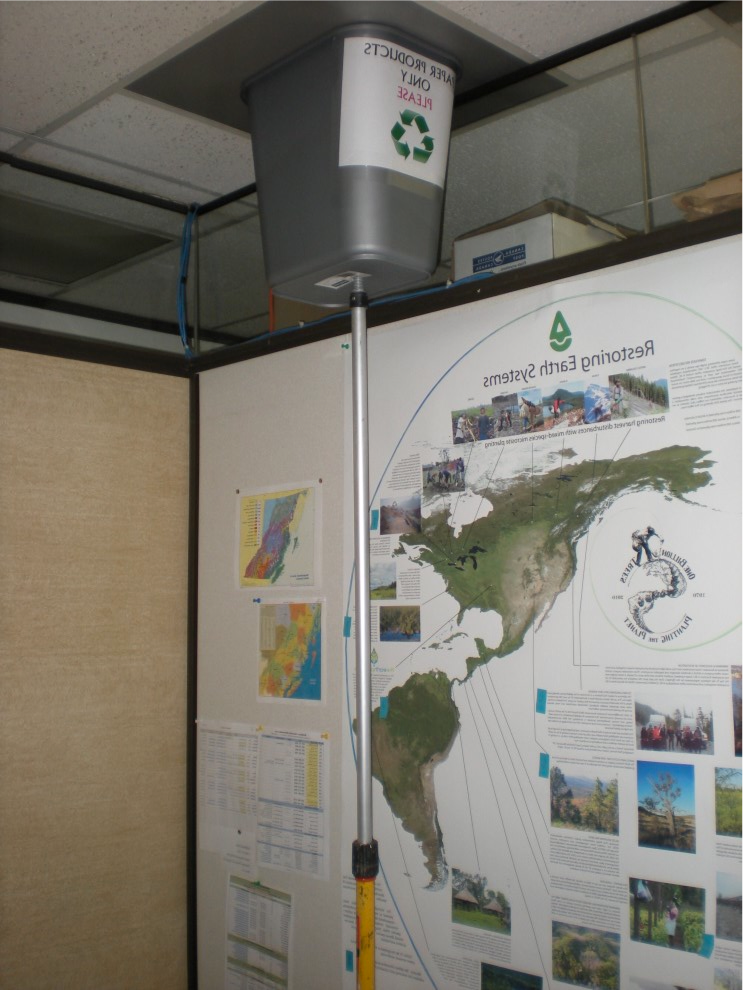 I first thought that she was an artist and had created an art installation in her office to feel more at home. I tried to decipher the meaning of the work, but it just seemed to me to be a waste bin on a post in front of a collage of Brinkman projects around the Americas. But that can't be it. I didn't want to ask her, I wanted to deconstruct the motives behind the work all by myself. In the end I did. . . Can you?
While you think about it let's stay on the ground level and have a peek into our COO John Lawrence's office.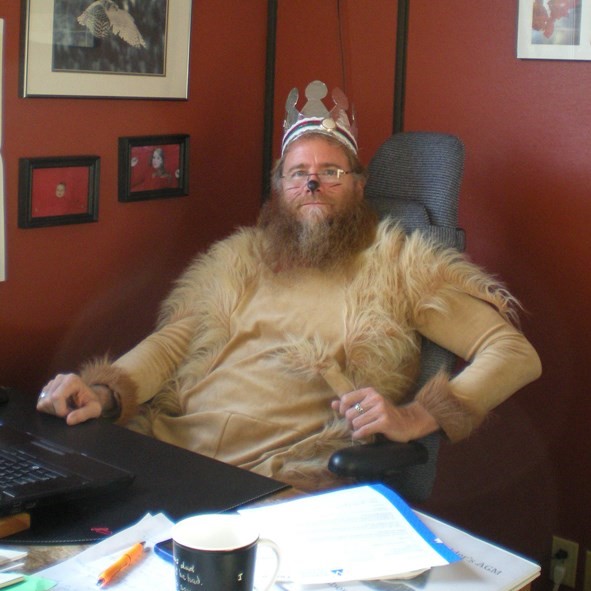 Whoops sorry folks, I didn't know he was in. Watch out, he might look harmless and snugly but don't be deceived. When you enter his office you might find yourself in the "Lions Den."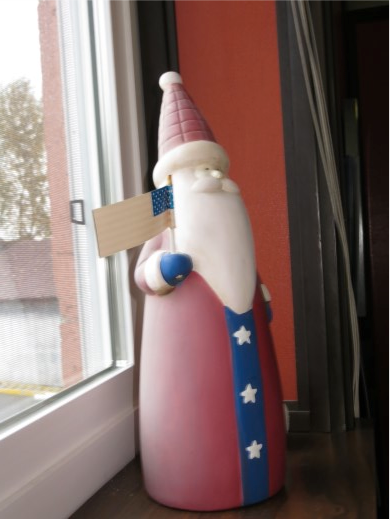 But how did this fierce lion decorate his office? Believe it or not, yes, it is a peaceful Santa. Isn't that sweet?
We don't have a dress code in the office, but once in a while (Halloween) the Administrative Assistant Robyn Mooney likes to dress up. Here she is with her ruby slippers and dog Toto.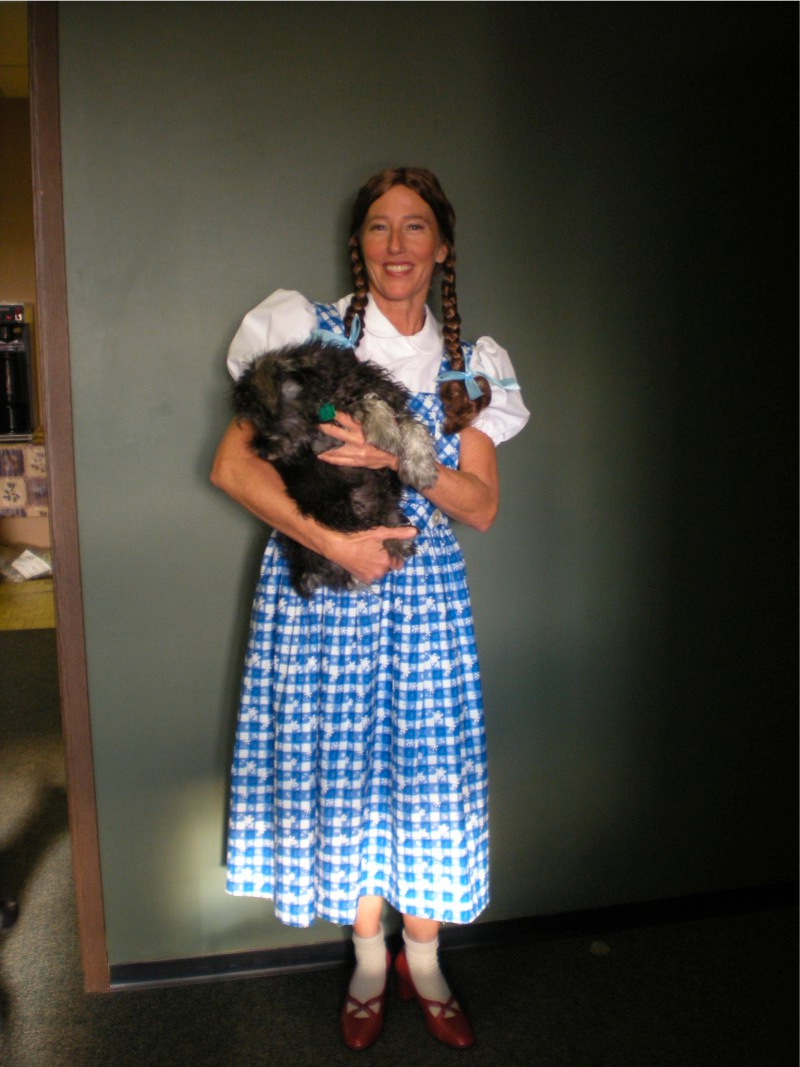 This is a dog friendly office. It keeps things light and lively with balls flying through the air and a constant 'tug of war' going on.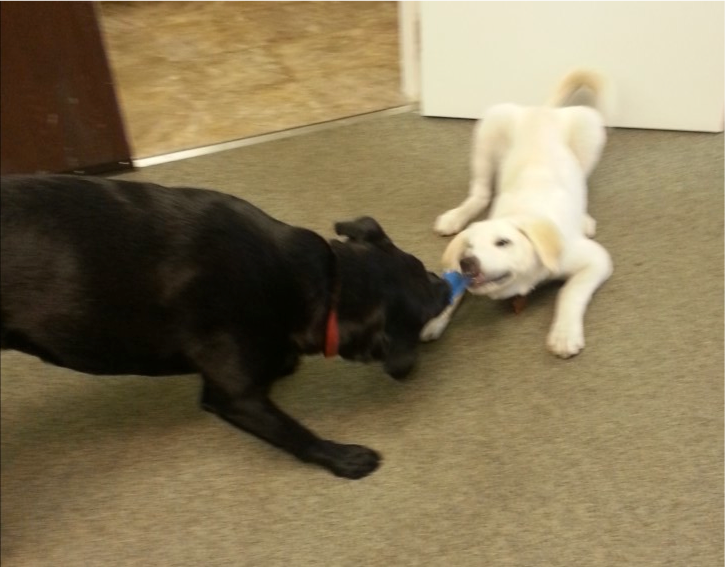 There are many more interesting and exciting people doing important work in their decorated dens on the mainfloor, but I don't want to give it all away at once...
So that brings us to the dungeons. We are now heading downstairs to visit the accounting department. Hold on to the railing please, we don't want anybody to fall over the side. Accounting is one big room with many desks where the ladies work their magic and everyone gets paid. Here we decorate our own spaces too. Our Cost Accountant, Christine Usher in the back, has garnished her desk with travel emblems.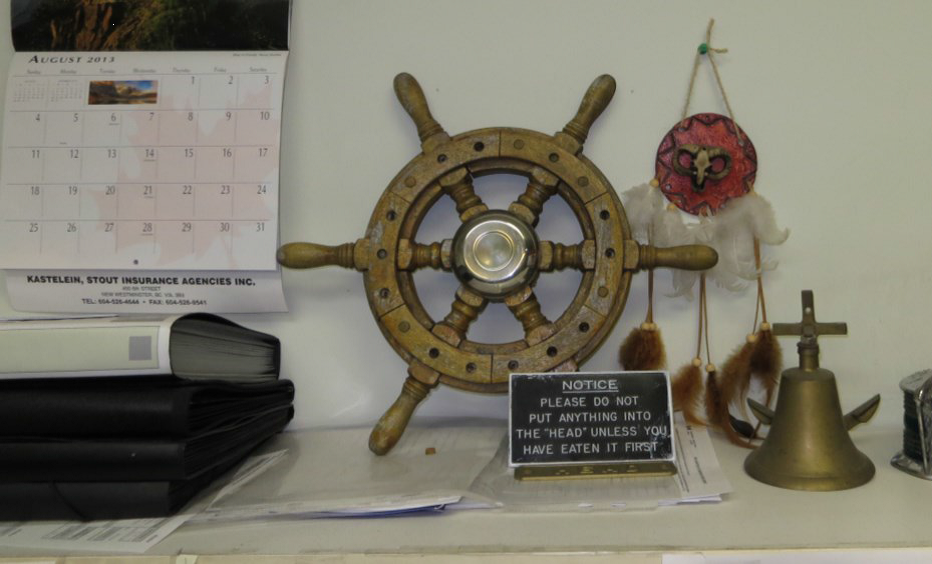 You might not be able to read the words on the 'plaque' so I enhanced them.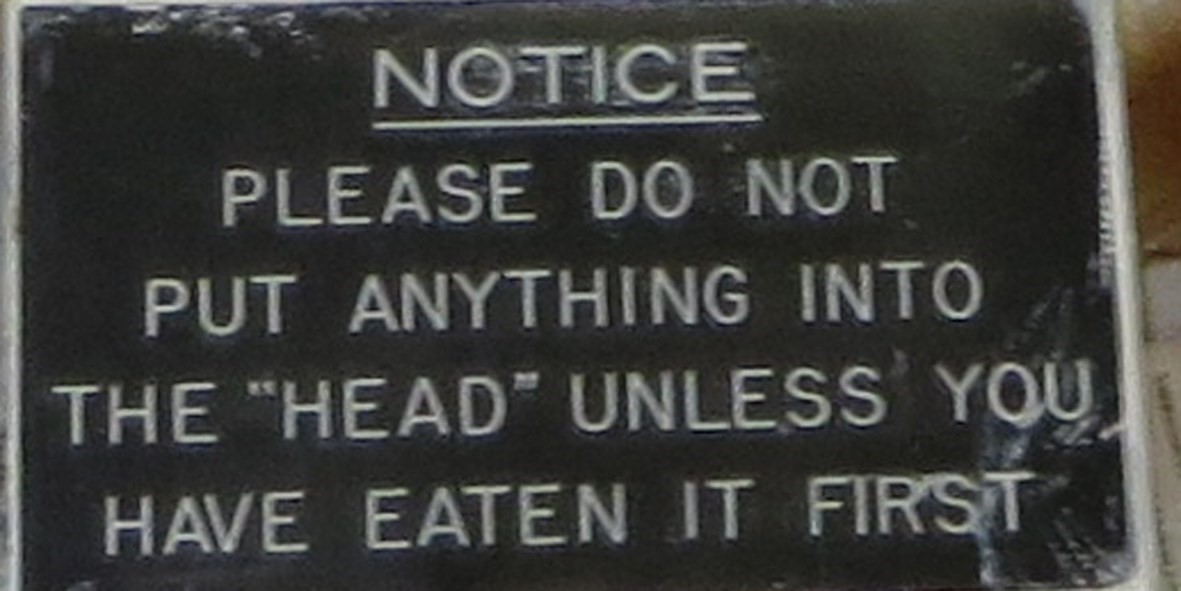 I kept many secrets hidden and didn't introduce you to the whole office, so you can get the tour in person next time you visit us.
I still want to draw your attention to one piece of quizzical office history. When we first moved into this building we made a strange discovery. Downstairs there is a shower and two washrooms, one for the men and one for the ladies. And here is the oddity. Two toilets side by side in the ladies???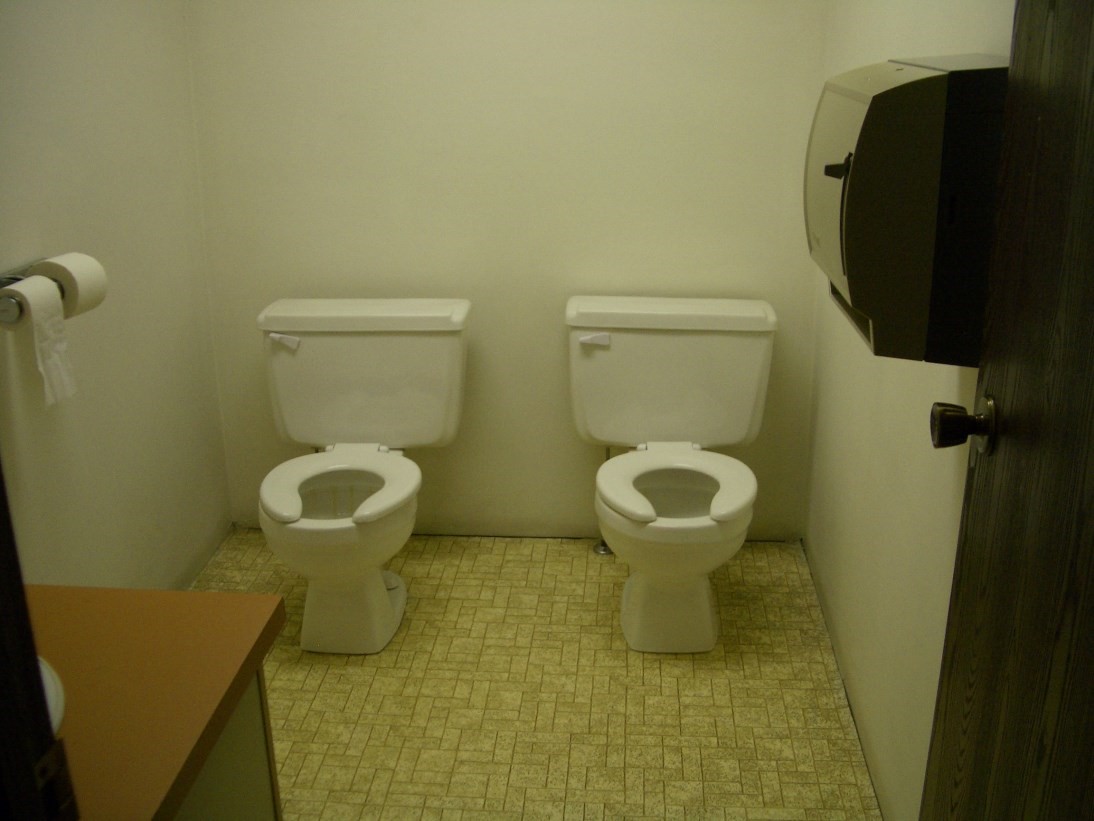 What can I say? I wondered what the people were thinking who installed those toilets. Ladies enjoy company when they go to the washroom? Anyway we will never know and soon the extra toilet was removed. But to my big surprise, it showed up as guest seat in an office upstairs!!!! Maybe to relax the client during meetings…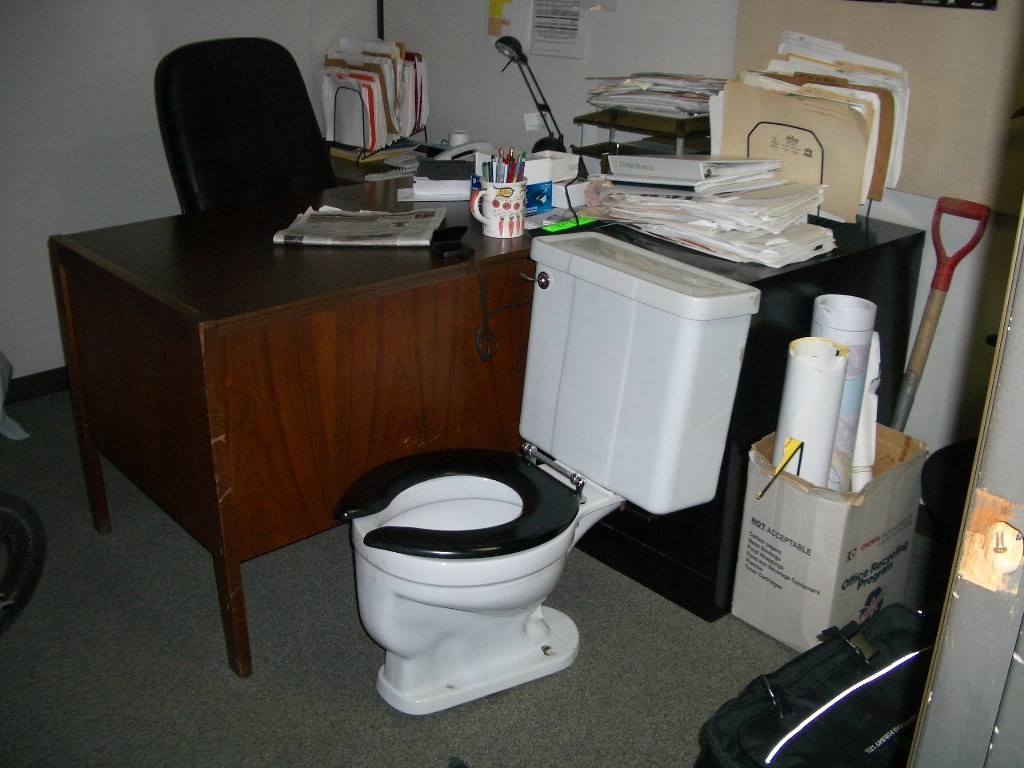 Just kidding…
Well did you figure out the installation art in Christy's office yet? No, ok, have a look. This is the air conditioning vent that blasts cold air in the summer and when Christy sits below it gets freezing cold. So she took the wastebasket and an adjustable pole, captured the cold air and created a piece of art in the meantime.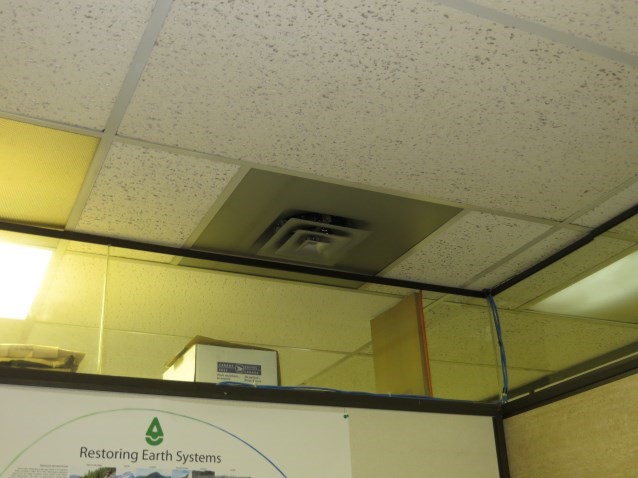 Whoops, I almost forgot my office. I am Kitty and I do the payroll down in the dungeon. You know how I would like to decorate my little space? Like this.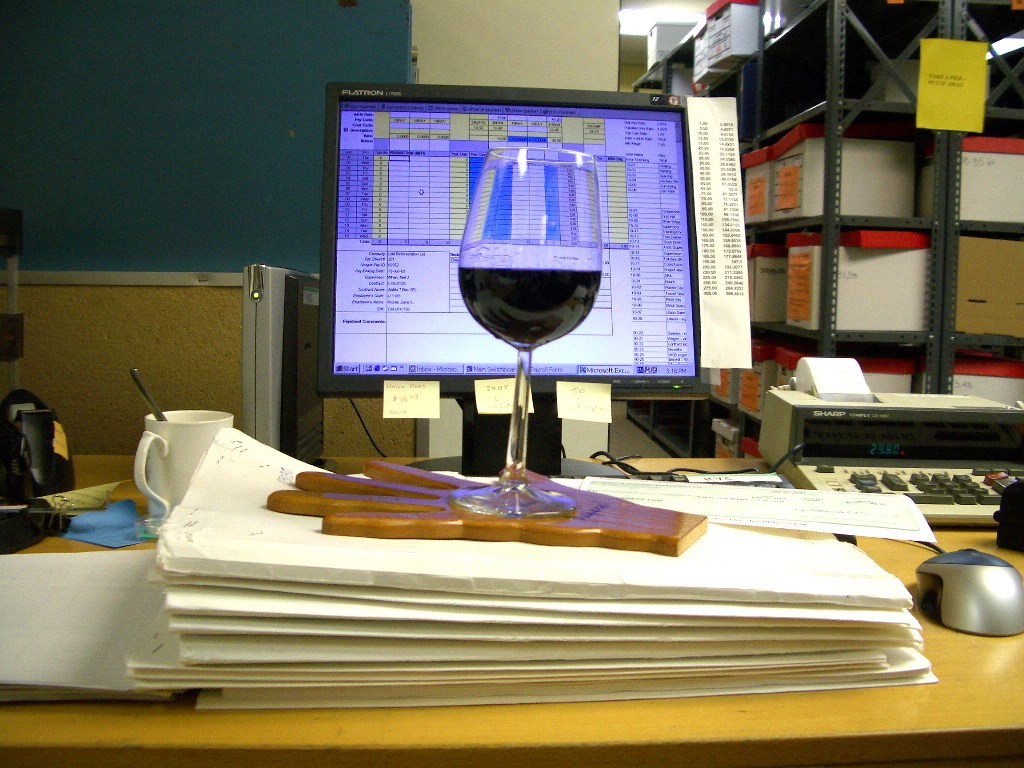 Again just joking. Alas, this is only after work on a special occasion, so I decorate my little space with a smile instead.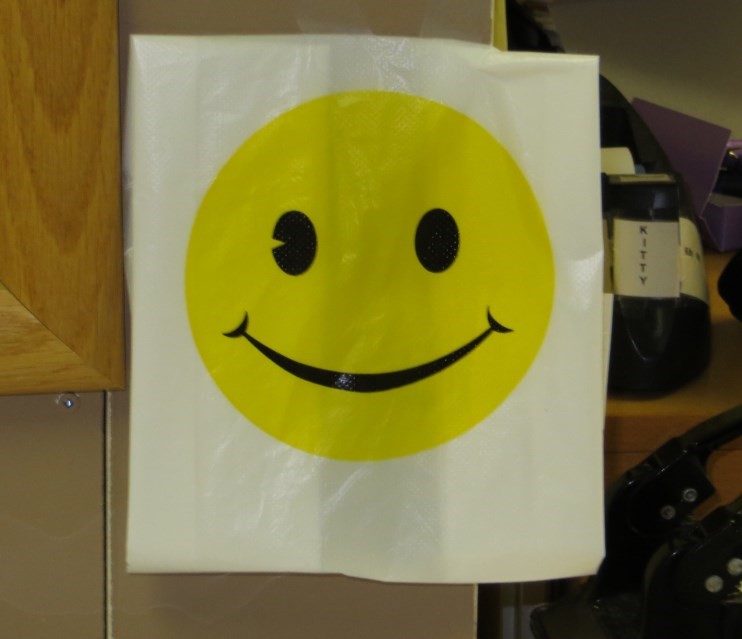 Have a nice day!
PS I would like to end this tour with a quote I saw in the subway in Berlin.

"One who plants trees loves oneself and everybody else."