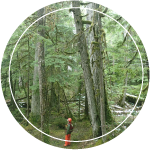 Brinkman Forest Ltd.
Brinkman Forest Ltd. provides business solutions and comprehensive resource management services to First Nations in British Columbia, with a focus on local jobs. As our operations scale up, we need project managers, business development specialists, foresters, forestry technicians, field teams and office administrators. Find current postings at brinkmanforest.com.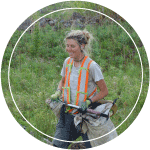 Brinkman Reforestation Ltd.
In business for more than 40 years, Brinkman & Associates Reforestation Ltd. is a trusted supplier of top-quality silviculture services. We attract the industry's most motivated planters, having provided safe, rewarding employment to thousands of workers over the decades. For job opportunities on our upcoming contracts this season, visit brinkmanreforestation.ca.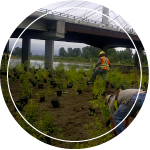 Living Infrastructure
Half the earth's population now lives in cities. Yet amid all that glass and steel, it's green space that makes a city liveable. Brinkman Restoration builds living infrastructure to filter air and water, reduce maintenance, and offer habitat to native species and city-dwellers alike. If you're passionate about urban systems, visit LivingInfrastructure.ca.