News & Updates
This is the PG Fir Camp and Life is Good: PLUS! John Beaton's Coastal Tour: Where there are Mountains Underwater and Underwater Mountains
Jan
2
Undefined
By John Beaton, Supervisor/ Coastal Coordinator
The Fir Camp. 2013. Prince George. The sun is coming up as the steam rises from your 3rd cup of coffee. You're about to load up again, and you're ready. It was a good season and already, though you may not have admitted it to yourself, you look forward to the next. Your mind loses focus when you think about the hard days, and seems to gain a crystal clarity when you remember the good, projecting those days to otherwise unreachable status. You are a planter in the Fir Camp, and life is good.
It was a great year, 2013. Tons of fun, and more trees than you can count. Also to be my last as a supervisor. My name is John Beaton and I managed Brinkman's Fir Camp for all but one of the years we have been in Prince George as a company. I took the reins from Matty Robertson and Teresa Williams and have passed them on to Jeremy Cameron; who managed the camp alongside long time foremen for the summer program last year. We have a great working relationship with our clients built on trust, respect and quality workmanship. We manage with integrity and care about our crew's well-being, and it shows.
So come to Prince George and plant some trees with people who care. We have a full spring program starting with a couple of crews as soon as the snow melts, and summer trees to boot. This will keep you busy from the first week of May until the middle of July. In the meantime, enjoy the last days before the steam starts rising off your 3rd cup of coffee once again. Or tea, we don't discriminate here in our camps…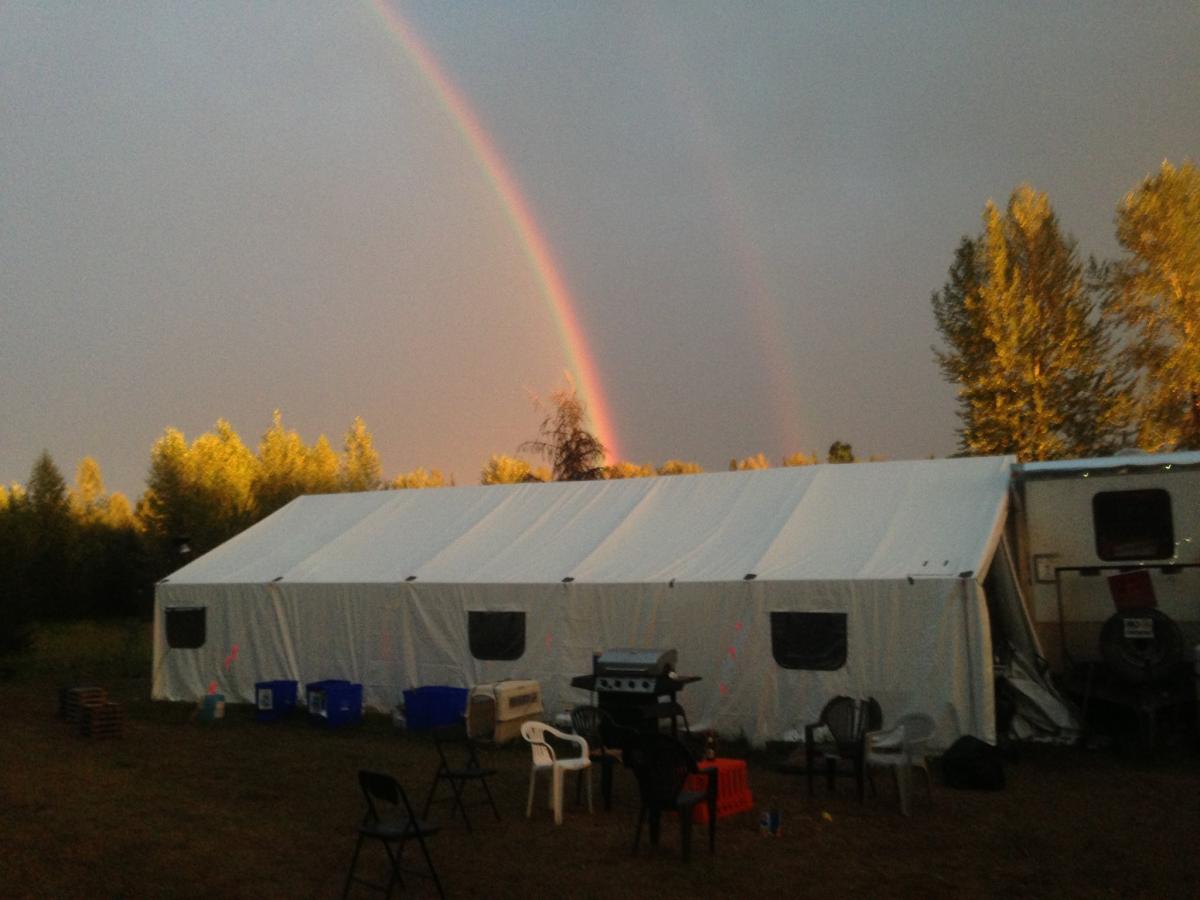 Coastal Tour: Where there are Underwater Mountains and Mountains Underwater
Coastal BC. Where there are underwater mountains and mountains underwater. Where your daily commute can include a ride in the crew cab, a trip on any number of boats and a flight in the heli. Then back again. Where often the only break from the weather is found huddling beside a burning box; thanking the powers that be that the wax boxes light in nearly any condition imaginable. Where the professionals excel and those up and coming are tested to their limits and beyond. Where anyone in their right mind would start considering alternative career paths 10 minutes ago on a yesterday. For the lucky amongst us it is also known simply as "home." 
In my new role in 2014 as the full time Coastal Coordinator for Brinkman my focus is on securing a fair shake for all who join the ranks in the coast, spending much time viewing and bidding in order to identify our best opportunities. Not that long ago I was burning boxes roadside with my buddies on the block as the rains pushed the limits of the heaviest coastal woolen armor; the steadfast Stanfield. After all no true coastal planter ever leaves the warmth of their homes without a trusty Stanny and a couple of sets of poly pro.
The coast is seeing some leaders of yesterday transition into new roles or life paths and opening up opportunities for a new wave. Currently we have Kyle Strong, Brian Bullock, Ian Matthews, Marc Robillard, Jeremy Cameron, Claud Contant & Barry Needham managing a variety of planting, brushing and protection work from as far north as the reaches of the mid coast all the way down to the Saanich Peninsula.              
Whether it's in the early spring or the late fall the goal remains the same. We are dedicated to providing the best opportunities available to our employees by remaining innovative in our approach and leaving no stone unturned in search of the best work possible. To all those who make the cut we offer long seasons and a well-trained management team that will work their hardest to ensure your success. In the years to come it is our goal to continue to build upon the strong base we have and to investigate niche coastal markets to best utilize the strengths and training of our management team in an effort to provide the safest experience and best earning potential to all.
The coast. Keep your caulks sharp and your game face on… or it'll get cha!
Contact me to inquire about upcoming Brinkman Coastal work at [email protected]